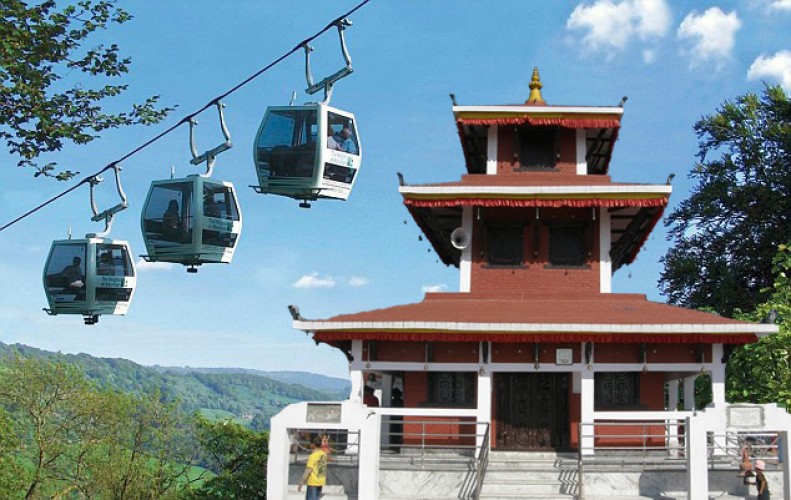 Maulakalika Cable Car
Feasibility study of Maulakali Cable Car from Gaindakot to Maulakali and Maulakali to Devghat for the passenger transportation.
The Maula Kalika temple is situated on the hilltop, around a kilometer north of the East-West Highway in Gaindakot Municipality, ward numebr 1 of Nawalparasi district lying in the lap of the Narayani River in the mid-part of Nepal. Maula Kalika temple locally called danda kalika is located in the premises of holy religious site Devghat Dham, is a famous religious pilgrimage and tourist site of the Nawalparasi district of Nepal. To reach the temple, it takes two kilometers trek to hill upward from three kilometers west of Narayanghat of Chitwan. One has to cross 1,892 footsteps to reach up to the temple from the base of the hill till where one can go through vehicle.